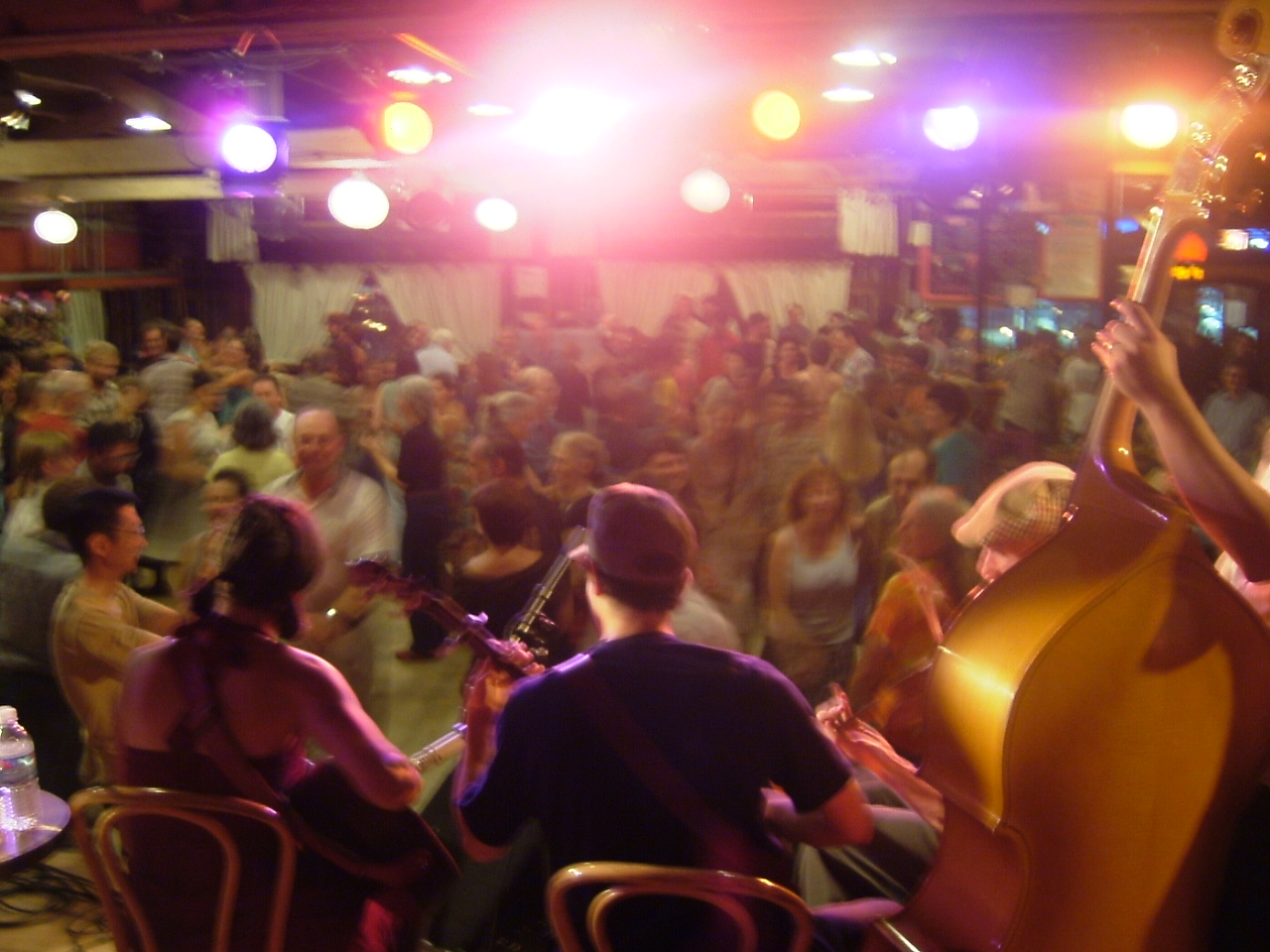 Square Dance parties are fun for all ages. School, community, birthday, wedding, house party, or for no reason at all, a Square Dance party is a party first, putting the fun back into Square Dancing's tarnished reputation. As a Caller, I lead fun and appropriate dances for every kind of group, absolutely no experience necessary. Total beginners to advanced geometry, multigenerational a plus – family dances are great community building events. I bring a band of live old-time stringband music, and PA if needed, for the whole package. You dance, and laugh.
I only call with live music, as that's a big part of bringing energy to the party.
Contact me for fees and bookings.
I grew up square dancing and clogging, but it was through hippie folk festivals and the Green Grass Cloggers, rather than super organized club dancing. When the Bay Area old-time scene was getting a new wave of players, I decided to try calling so the musicians had an outlet to play fast, crooked tunes. I got out my mother's old square dance books from the 50s and 60s, and began. I enjoy a certain amount of controlled chaos in the room, guiding a group smoothly through dances, while not spending too much time teaching, or focusing on what's "right." It's folk dancing, which means there are many ways to make it work for you. That's my philosophy.
The benefits of large group social dancing cannot be underestimated.
Square Dance Resources:
Dare to Be Square
Dare to Be Square West
Phil Jamison