Evie Ladin's all-female percussive dance company MoToR/dance explores the complete expression of the sonic body in space. Inspired by the vibrant International Body Music scene to workshop complex physical rhythmic independence with world rhythmic systems, Evie created MoToR/method: unique interlocking percussive dance arrangements with layered vocal harmonies and large group choreography in a powerful moving choir.
Stunning work and performing, as always, with such integrity and artistry. – Randee Paufve, Producer 8x8x8
MoToR/dance works harmonize Appalachian and related songs layered with African-diaspora rhythmic systems, elucidating elements of this tradition's genesis.  The large ensemble works are evocative and moving works of music/dance, and resplendent dance films.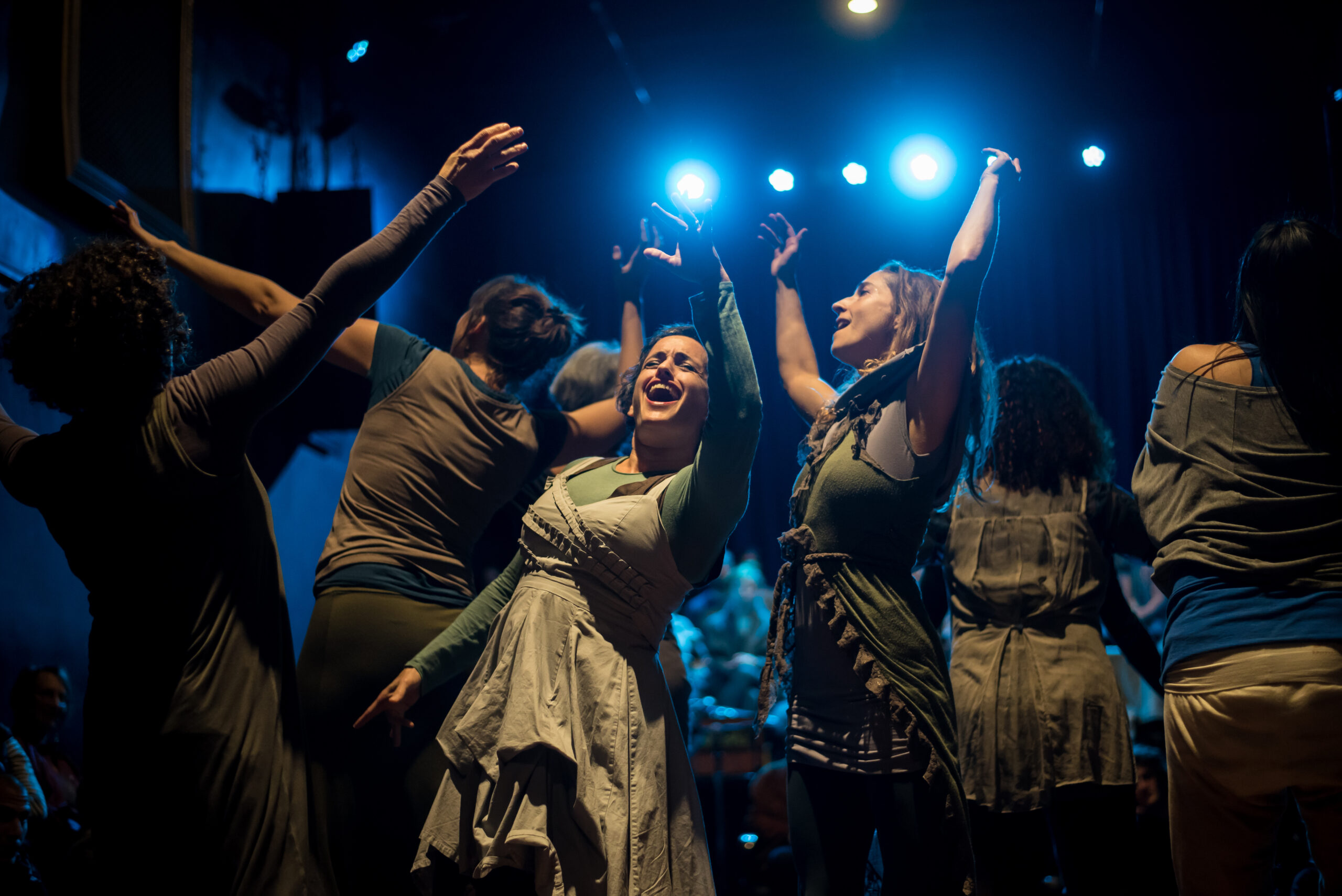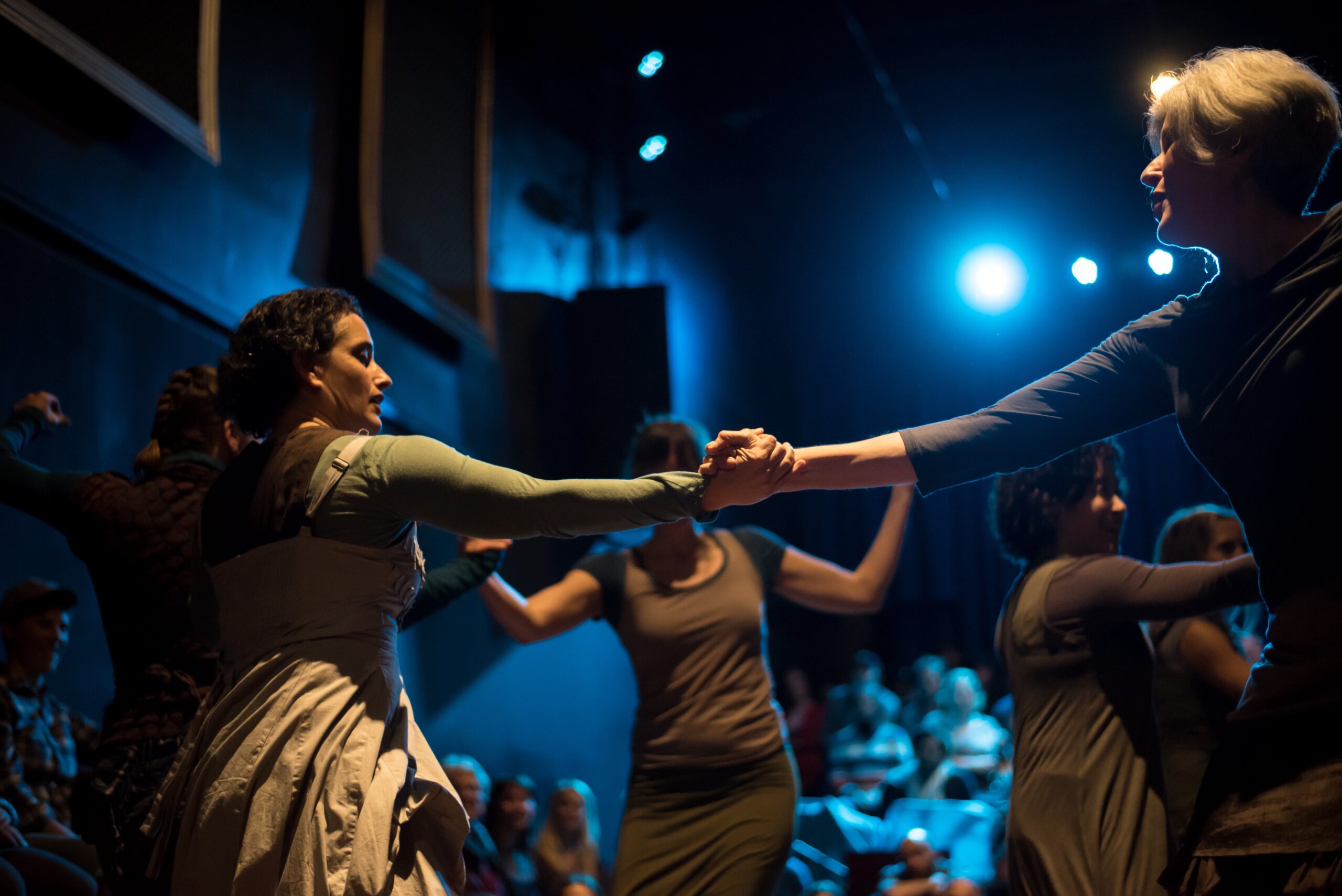 MoToR/method challenges dancers physically and intellectually on precision and expression, breath control, tone, musicality; while developing ensemble and personal rhythmic/harmonic solidity. Pushing the envelope in Body Music and Contemporary Dance, MoToR/dance is singular in its integration of systems – different from any other technique, with profound applications to other forms. 
MoToR debuted vocabulary at the 6th International Body Music Festival, Oakland, 2013 and premiered their first work AIN'T NO GRAVE at the famed 8x8x8 choreographer's showcase in Oakland, 2014, where the piece was  proclaimed "the event of the night."
The work was sonically recorded by Jeff Cressman (Santana), and a video directed by Mark Kohr (Green Day, Norah Jones) was selected for the 2015 American Dance Festival's Movies by Movers and Sans Souci Film Festivals.
MoToR/dance debuted a second complete work, THE STORM, at the 2015 International Body Music MiniFest, with an ensemble of 13. Selected for the 2019 American Dance Festival Movies by Movers Film Festival and the 2020 San Francisco Dance Film Festival, the film was sound recorded by Jeff Cressman, and shot and edited by Chafic Saad/Kind Motion (STOMP, Google). 
MoToR/dance was deep in creation for a third, longer form ensemble work, delving into the contradictions in women's work in a re-feminist age, and the country's neglected foundational notions of equality – when the pandemic canceled the year of performances. The group detoured into filming DRUMSET, a recent Fiona Apple song, and Evie diverted from long form plans to the 15-60 second #MoToRMonday on TikTok and other socials. With a CA$H Grant in hand from San Francisco's Dancer's Group, the ensemble is returning to creation, focusing first on groove-based syncopations and song.